2020 Newsletter Now Available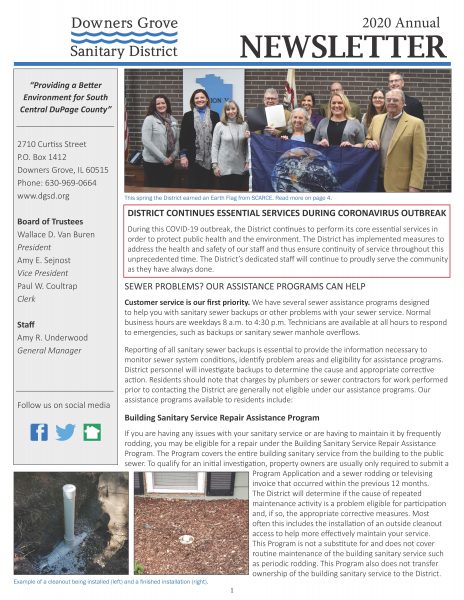 Our 2020 newsletter is now available! Read about updates on the District's current activities, programs and more.
Highlights include:
District Continues Essential Services during Coronavirus Outbreak
Sewer assistance programs including:
Bill payments options including EasyPay
2020 Sewer Rehabilitation Project
Net Zero Education Center Features District's Energy Efficiency Work
District Earns Earth Flag for Sustainability Efforts
Tips to Reduce Internal Plumbing Problems and Recycling Programs and Upcoming Events
Click here to view the newsletter.
Check out the other information also included with the newsletter.