Low Income Household Water Assistance Program available to District customers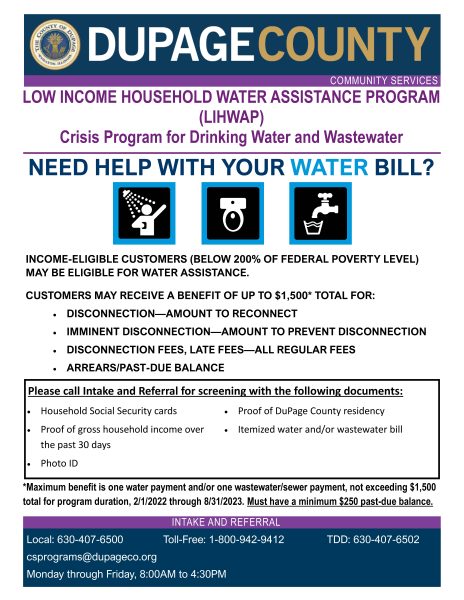 District customers who need help paying their sewer bill may qualify for DuPage County's Low Income Household Water Assistance Program (LIHWAP).
LIHWAP offers federal funds to eligible residents to assist them with the payment of past due balances over $250, disconnection or restoral of disconnected water and/or sanitary sewer services. District customers may apply one time through DuPage County for assistance with their wastewater bills for the life of the program, which is February 1, 2022 through August 31, 2023.
For more information including eligibility requirements and how to apply, please visit https://dupageco.org/LIHWAP/.