District performs Sherman Street Sewer Replacement Project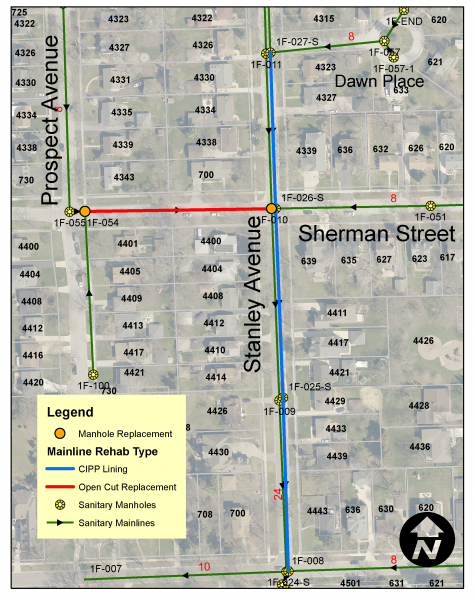 Beginning over the next few days, a contractor by the name of Austin Tyler Construction, will be doing some sewer replacement work on Sherman Street between Prospect Avenue and Stanley Avenue in Downers Grove. Approximately 350 Ft. of badly deteriorated sanitary sewer will be dug up and replaced.
During the replacement project, the road will be closed to thru traffic during construction hours (7:00 a.m. – 7:00 p.m.). There will be full road access outside of these construction hours. Signage regarding the contractor's employees working and road closed signs will be posted as needed. We anticipate that this replacement work will be completed within 48 hours being started.
If you should have any questions about this work, please call Downers Grove Sanitary District at (630) 969-0664.